Student Registration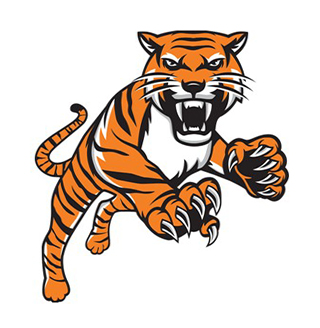 Dear Families,
On behalf of our students, staff, and administrators, welcome to Ridgefield Public Schools! We are so glad that you are here and we can't wait to get to know you! For those of you who are returning to Ridgefield Public Schools — Welcome Back!
RPS is guided by what we consider our north star, that is our mission and our Vision of the Graduate. Everything that we do seeks to bring our mission to life and to provide an educational experience that focuses on the whole child and allows all of our students to achieve the attributes of the vision of the graduate.
Our Mission
Ridgefield Public Schools provide engaging, relevant, and personalized learning experiences so all students can pursue their interests and prepare for life, learning, and work as global citizens.
The Vision of the Graduate
We strive to produce graduates who are:
Collaborative Graduates who are collaborative contribute cooperatively and responsibly to a team when they are looking for solutions to rigorous and complex problems.
Innovative Graduates who are innovative find creative solutions to authentic problems. They think flexibly and critically while gathering information to synthesize and apply what they have learned.
Mindful Graduates who are mindful embrace empathy and advocate respect for themselves and others. Through self reflection and awareness, they understand diverse cultures and perspectives. They model the conviction that ethics, leadership, and service to others are critical elements of responsible citizenship.
Communicative Graduates who are communicative strategically navigate, construct, and articulate specific messages. They utilize their communication skills in an effective, clear, and precise manner across multiple forms of media literacy.
Knowledgeable Graduates who are knowledgeable are independent learners who draw upon a wide range of skills for different purposes. They seek, gather, and critique information from a variety of sources.
Resilient Graduates who are resilient are adaptable and persistent in their journey toward growth on rigorous and complex problems. They embrace failure and are intellectual risk-takers. They are self-motivated, thoughtful, and independent decision-makers who value lifelong learning.
As you begin the process of registering, we encourage you to use our district website as a way to preview the district, our programs, curriculum, and opportunities for students. You can learn about our curriculum on our department page.
REQUIRED REGISTRATION DOCUMENTS
Student ID - New Students Only, A copy of the student's birth certificate or unexpired passport. The certification seal must be clearly visible.
Parent/Guardian ID - New Students Only, Valid documents are: driver's license, passport, or state ID card.
Proof of Residency - Valid documents for Purchased Property are: Ridgefield Property Tax bill, Mortgage Statement, or Warranty Deed. Valid documents for Rental Property are: Current Rental/Lease Agreement (signed by the tenant and landlord, including current landlord phone number and leasing period).
Two Utility Bills - Valid documents are: cable, internet, water, electric, gas, oil, propane, garbage, and landline phone. (If recently moved to Ridgefield, these may be submitted at a later date.)
CT Health Assessment Record Form- This form (including Part 3) must be completed by a medical professional based on a physical exam done within 12 months of the student's anticipated start date. Download the appropriate form for your student's grade level using the links on the left.
Kindergarten Medical History - Students entering Kindergarten will need to submit an additional medical history form. This form must be completed prior to registration. Download by selecting the link on the left, complete the form, and then upload it when completing the Registration: Enrollment Info & Academic History Form (F).
Written Consent for Release of Records - This form is required for all students entering Grades 1–12 who have attended school in a different District or State. Download the form by selecting the link on the left, fill it out, and then upload it with the registration.
How to Enroll Students in Ridgefield Public Schools
Registration in Ridgefield Public Schools is now online! With the click of a few buttons you can submit your child's registration information at a time and place that is convenient for you. If you do not have a computer or have questions about the process, please email our registrar Brigid Clancy.
Step 1: Review the list of required documents above. Download forms that must be filled out and save a copy of each form on your computer or device. *You will not be able to complete your registration until all required documents are completed and uploaded during the registration process.
Need help scanning your documents? This app will help you scan your documents, in high resolution, and save them as PDFs on your device.

Step 2: Submit your online registration request by selecting the appropriate button below. If you have never been enrolled in RPS, please select the New Students button below. If you have previously attended or enrolled in RPS, please select the Returning Students button.
Step 3: Once your request is received and approved, you will receive an email within 24 to 48 business hours from PowerSchool with instructions on how to complete your child's registration. Please check your spam folder and make sure to add PowerSchool to your contacts to ensure the receipt of all communications.
When all of the paperwork is submitted, the placement process typically takes approximately 24 to 48 hours. Once the steps are complete, your child will be able to begin at his or her new school.
Please note - All registrations for the upcoming school year must be completed and submitted to the District Registrar by August 15. If not, there is a chance that your child may not be able to start on the first day of school.